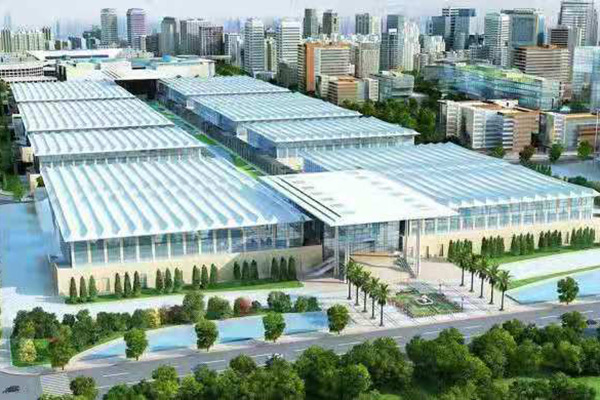 Xi'an Silk Road International Convention and Exhibition Center project observation and "building curtain innovation and construction" forum was successfully held in Xi'an on October 12. Nearly 100 curtain wall experts observed the Silk Road International Convention and Exhibition Center Project on the spot, which attracted great attention of curtain wall industry. Jinjing Group as a curtain wall glass supplier of exhibition center, Xi'an Silk Road International Exhibition Center has become another classic case of application of Jinjing Ultra clear glass.
Xi'an Silk Road Convention and Exhibition Center covers an area of about 0.82million square meters, construction area of about 1.29million square meters, including three projects: the east area of the Conference Center (Garden Hotel), the conference center and the exhibition center.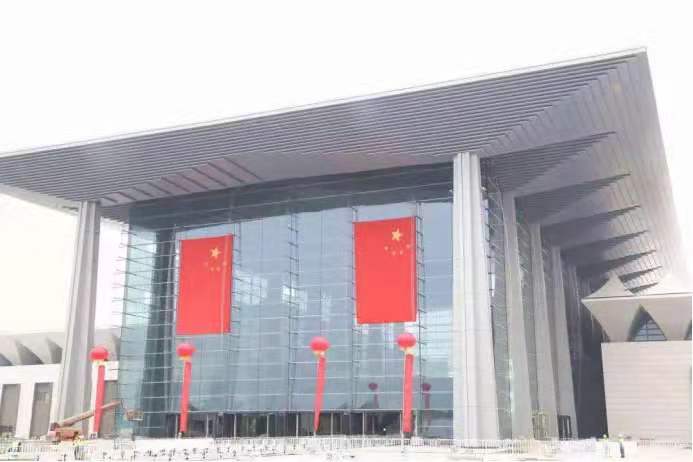 After completion, it will become a complex with functions of conference, exhibition, festival and performing arts, improve the development level of exhibition industry in Xi 'an and even the northwest region, and help Xi 'an become an important hub for cultural, commercial and information exchange among countries and regions along the New Silk Road Economic Belt, and become a famous exhibition city with world influence.
Jinjing Group made a thoughtful production plan around the glass supply of the project, and provided over 60,000 square meters of Ultra clear glass for the whole convention and exhibition center project, including ultra-thick and Jumbo size glass with a thickness of 15mm, a width of 3.3 meters and a length of 9 meters, which put on a gorgeous coat for the convention and exhibition center and made Xi 'an Silk Road International Convention and Exhibition Center an international stage for national culture, finance, commerce, information exchange and display along the "the belt and road initiative".
As the pioneer of ultra clear glass in China, with a series of characteristics such as high quality and extremely low self explosion rate, Jinjing has created many national key projects such as Beijing Olympic Stadium, China Pavilion of Shanghai World Expo, Shanghai Center, Beijing China Zun, Shenzhen Ping 'an Financial Center, Beijing Daxing International Airport, AIIB Headquarters Building and so on and has become the standard of landmark buildings in China.
Jinjing group has core advantages in super white glass, high-performance Low-E glass and Tinted glass, and plays an irreplaceable role in the implementation and application of new design, new technology and new materials of curtain wall glass in China.
---
Post time: May-27-2021